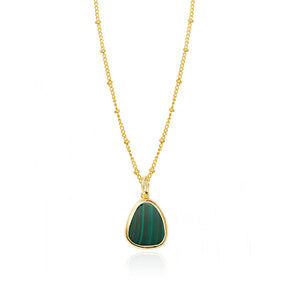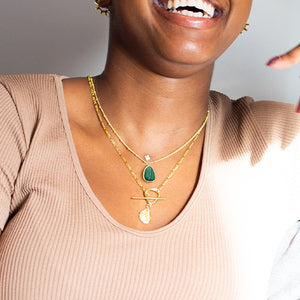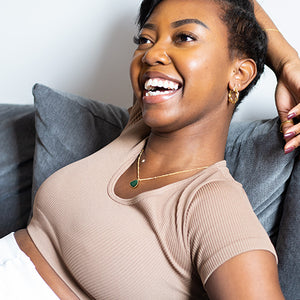 Worth EVERY penny!
I've never been a huge fan of necklaces but this stunning piece caught my attention when it first launched and I HAD to get it. It looks even better in real life, it's super unique and gets me loadss of compliments when I wear it out. Love it!!
Malachite gold necklace
Elegant, timeless, stunning.
Statement Piece
Green is one of my favourite colours. This piece is a gorgeous statement piece without being too dramatic. It scream elegance and I am always complemented on it wherever I go. Every person needs this necklace!
Classic piece of jewellery with a unique twist
A gorgeous piece that feels classic but yet still has an unique twist. Great quality and possibly the best jewellery purchase I've made in a while. Also fast delivery.